Fire Engineering in Australia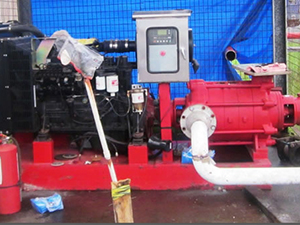 We started cooperation with the customer from Australia in May, 2011. He needed outdoor pump with the flow of 120m3/h and delivery pressure of 10 bar. We formulated the solution based on NFPA 20 standard, recommending our multistage centrifugal pump equipped with Cummins diesel engine. In July, we received the order from this customer.
Satisfying with our product, he placed another order for 5 fire pumps from us in March, 2012. In December, we signed the third contract with this customer for diesel engine driven fire pump, featuring 50m3/h flow and 142m head.