DIN 24255 Centrifugal Pump
DA&DAZ series centrifugal pump is specialized in pumping water, liquid, chemical substances, etc. With compact structure, its working diameter ranges from 50mm to 300mm, each model of our product has 4-5 impellers with different sizes, the rotation speed is 1450rpm, 1750rpm, 2900rpm, 3500rpm for optional. This water pump can be widely used in farmland irrigation, fire water supply, urban drainage, cooling water circulation for air conditioner, sewage treatment and other fields.
Technical Parameters
| | |
| --- | --- |
| Maximum diameter of pump | Up to 300mm |
| Maximum size of impeller | 525mm |
| Maximum flow | Up to 1600m3/h |
| Maximum pump head | Up to 160m |
| Maximum temperature of liquid | 105 ℃ |
| Rotation speed | 2900/1450/3500/1750 r/min |
| Seal type | Packing or mechanical seal |
| Lowest temperature of liquid | -10 ℃ |
| Standard | DIN24255; BS EN733 |
| Maximum working pressure | 2.5MPA |
Features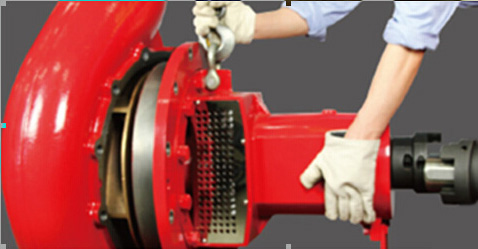 1. The centrifugal pump adopts rear pull structure, there is no need to disassemble the pump during maintenance, this structure is also lightweight, so it is easy to replace the spare parts.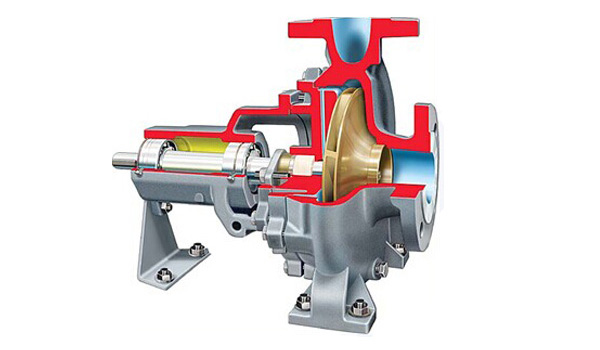 2. Due to the separate design for the bearing and the mechanical seal, the bearing can keep in its original position even when the mechanical seal leaks or needs replacement. This provides the bearing with an extended service life, and ensures less maintenance of the pump.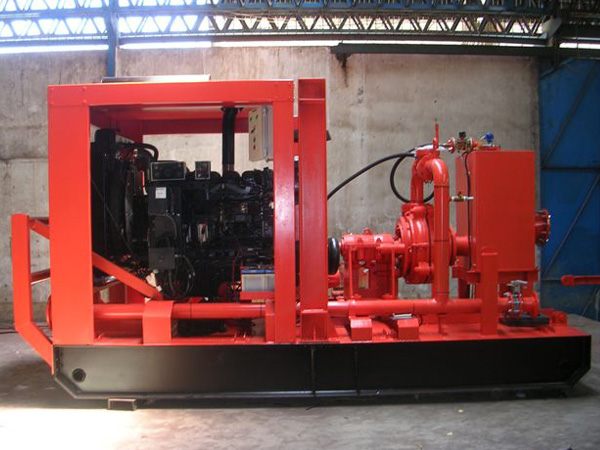 3. Our centrifugal pump can be used as self-priming pump, when it is equipped with the self-priming device, that can greatly reduce the cost and service power, speed up the self-priming time, at the same it can support dry start.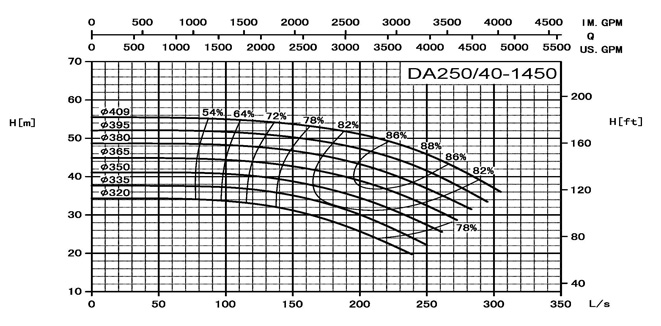 4. With high working efficiency, takes DA250/40 pump as an example, the maximum efficiency reaches 88%, that can greatly reduce the power consumption and cost, it is energy saving and environmental protection.
Applications
Fire Control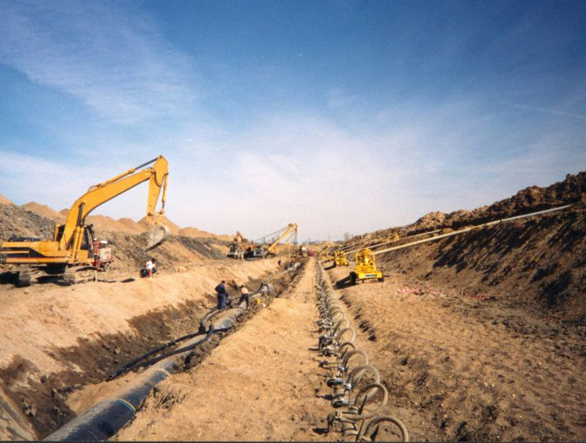 The above pictures are shown the situations of work sites, please let us know the use of the site, we will provide professional technical services.